We've all been though a very unusual and stressful couple of years due to Covid and the resulting ramifications such as:
Personal illness
Family illness
Loss of Income
Unemployment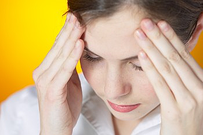 Were you one of so many people who were forced to use credit cards in order to meet their basic needs?
If so, you may find yourself with more debt requiring more payments than you can afford.
As stressful as this is, you have options.
Let's say that you've accumulated $10,000, $20,000 or more of various credit card or other unsecured debts such as:
Medical bills

Store Cards, or even

Personal Bank loans
The total minimum monthly payment due each month is just too much for you right now.
What can you do?
Many people are forced to miss payments or use one card to make payments on the others.
Although you know this is a terrible idea, you have no other choice.
Another option may be to pull money out of your home equity through an equity line of credit or even refinancing your mortgage.
Again, not always the best idea, but what else can you do?
Maybe you have a parent, family member or friend who will loan you money.
I've seen this many times and the results are not pretty!
OK...What are my options???
Your credit card company may send you an offer to modify your payment options.
Even though this may sound good, usually, this is not a very good idea!
There are programs that may reduce and/or eliminate interest and fees.
These used to be referred to as "Credit Counseling" or "Debt Management" programs.
The problem with these type of programs is that even though the interest may be lowered and "over-the-limit" or "late fees" may be forgiven, the over-all payment is about what you should be paying now!
Unfortunately, some people decide to file for Bankruptcy. If you financial hardship is bad enough, then Bankruptcy may be your only option.
But, you need to understand that there are several types of Bankruptcy and depending on your particular situation, you may or may not qualify.
Bankruptcy will stay on your record for 7-10 years, depending on the type of Bankruptcy you choose.
With a Bankruptcy on your record, you will find it more difficult to rent an apartment, qualify for a car loan or even hurt your chances of landing a job.
Although Bankruptcy may be the right option for you, be sure to think it through!
Here's an article that may help:
"Bankruptcy: How it Works, Types and Consequences"
What about Debt Settlement?
Once your unsecured accounts (mainly discussing credit cards) become delinquent 3-4 months, they most likely will be turned over to the credit card's internal recovery department, assigned to a collection agency or sold to a debt buyer.
This is when there should be an opportunity to settle your debt for less than the total balance due.
A lump sum may be required or a good settlement with monthly payments (with no more interest) can be negotiated.
Even though you can do-it-yourself, negotiating with debt collectors can be very frustrating, time consuming and stressful!
You want to find a company that is highly rated with the Better Business Bureau as well as registered with the state.
Does a Debt Settlement Program Work?
After negotiating a settlement, a settlement agreement is sent.
Then, the settlement is either paid in a lump sum (if funds are available) or paid in monthly payments without any more interest.